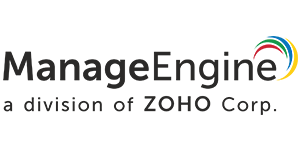 10th, 17th, 23rd, 24th & 30th of August 2022

Why attend this webinar?
Golden and silver ticket attacks are archaic, yet powerful. These attacks, once launched in any network, provide unrestricted access to user accounts and resources, ultimately exposing sensitive information. A Golden Ticket attack gives attackers complete control over an organization's Active Directory (AD). Using a silver ticket, an attacker can create multiple ticket-granting service (TGS) tickets for a specific service without communicating with a domain controller (DC) in a network. The consequences of these attacks are incredibly damaging. Total cleanup and resetting the domain controller's password will help, but the ambiguity of backdoor entries will persist long after you eradicate these attacks from your network. So, join this webinar to learn the nuances of these attacks and their Indicators of Compromise (IoCs) to detect them at their nascent stages.
Here's what we'll discuss in this webinar:
Attack demonstration

Analytics in SIEM to detect the golden and silver ticket attacks

Remediating the golden and silver ticket attacks

Why attend this webinar?
Adversaries are always trying to steal sensitive data and bring down organizations in new and sophisticated ways. In such a climate, security analysts must continuously look for ways to make their SIEM solutions more powerful and capable of detecting new types of threats. Join us in this webinar to learn about four essential capabilities of a SIEM solution that can have a monumental impact on threat detection.
Agenda:
File integrity monitoring to protect data from unauthorized access

User and entity behavior analytics to detect anomalies and prevent security incidents

Threat intelligence to leverage collaborative knowledge and lower security risks

Application auditing to uncover threats in IIS sites, Microsoft SQL, and other business-critical applications

Live demonstration of these capabilities in ManageEngine Log360

Why attend this webinar?
Zero Trust succeeds where traditional security measures fail: securing hybrid enterprises. With Zero Trust, you can reduce your organization's threat exposure, defend against internal threat actors, and mitigate external threats like malware, supply chain attacks, and data exfiltration attempts. Join the webinar to discover how you can secure your enterprise with the NSA and NIST-recommended Zero Trust framework today.
In less than an hour, our security expert will show you how to:
Implement continuous verification with risk-based conditional access controls

Minimize impact by establishing the principle of least privilege

Utilize contextual network monitoring with behavior analysis

Why attend this webinar?
User logon activity needs to be audited to meet various security, operational, and compliance requirements of an IT environment, such as:
Detecting suspicious activities like a high volume of logon failures

Tracking the active and idle time spent by users at their workstations

Maintaining a comprehensive audit trail of logons occurring across the domain and more
However, the process of auditing logons has a steep learning curve. We've put together this webinar to make it easier for you to get on top of the process.
Be a part of this webinar and learn how to:
The difference between authentication and logons

The auditing settings you need to configure to enable logging

The 12 critical event IDs to keep track of

Logon types, failure codes, and other event fields to keep an eye on

How to overcome the limitations of native auditing

Why attend this webinar?
With the adoption of remote work and bring your own devices (BYOD), the avenues for launching cyberattacks have increased multifold. Organizations need to be on their guard to prevent data breaches. Implementing CISA's security recommendations will help protect your organization and strengthen its security posture.
In this webinar, we will take a look at:
Why cybersecurity is the need of the hour

CISA's top 5 security recommendations to fortify Microsoft 365

How to ensure Microsoft 365 security with M365 Manager Plus

Why attend this webinar?
Cybercriminals are known to utilize sophisticated methods to carry out their attacks. But, a lesser known fact is that they can use your own tools in your network against yourself. A technique called living off the land binaries (LOLBins) help them evade detection and hide in the noise. In this webinar, we'll look at some threat examples and instances along with how we can use a SIEM solution to detect them in your network.
Agenda:
Introducing the commonly abused LOLBins
Identifying malicious activities using the MITRE ATT&CK TTPs
Detecting LOLBin attacks that:
Bypass security defenses

Bypass user access control

And conduct other fileless attacks
Alternatively you may call +35722256811 in Cyprus and in Greece +302109354833 for more information.