Tipping Point Security Management System
Comprehensive network security through actionable security intelligence
The TippingPoint Security Management System (SMS) provides global vision and security policy control for large-scale deployments of all TippingPoint network security products, including the Threat Protection System (TPS) and Next-Generation Intrusion Prevention System (IPS).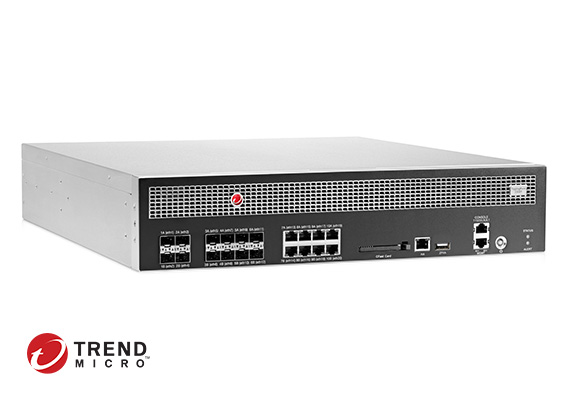 Benefits
Proven detection rates—using specialized engines, custom sandboxing, and seamless correlation across the entire attack lifecycle.
In-depth analysis—correlation of local and global threat intelligence.
Rapid response— ability to detect and block spear phishing attacks and to share IOC intelligence with both Trend Micro and third party security investments .
Product Add-ons
Intrusion Prevention System
In-line, real-time Intrusion Prevention System (IPS) defends critical data and applications from advanced attacks without affecting performance and productivity.
Features & Benefits:
In-line Threat Protection –

Real-time, in-line threat intelligence that protects critical data, applications, and infrastructure from advanced attacks without affecting network performance.

Industry-Leading Threat Intelligence –

DVLabs provides cutting-edge threat analysis and security filters that cover an entire vulnerability to protect against all potential attack permutations, not just an exploit.

Enterprise Vulnerability Remediation (eVR) –

Map vulnerabilities to Digital Vaccine threat intelligence and take immediate action to maximize security coverage and remediate with a virtual network patch.

Security Investment Protection –

Automatic recommended settings provide immediate and on-going threat protection with little manual effort.