Zero Trust conference - Greece & Cyprus
Benchmark your security architecture against the latest Zero Trust best practices.
Welcome to the ManageEngine Zero Trust Conference
Implementing a Zero Trust strategy is a hot topic right now since there has been a steep rise in the size of the remote workforce and the number of modern endpoints. Zero Trust is not a new trend—it's been in discussion for more than a decade—but the reality is only one in 10 organizations are putting Zero Trust into practice.
Implementing Zero Trust is not as easy as it sounds; it's a strategy that needs to be planned and analyzed, and any gaps must be filled with the right tools. The package of tools from ManageEngine, ranging from unified endpoint management to identity and access management (IAM) and security information and event management, fills those gaps.
Join our panel discussion and sessions led by industry experts to explore the latest trends and happenings around Zero Trust and stay on top of your game.
Thu, Nov 18, 11:10 PM – 11:50 AM (EET)
What is Zero Trust?
Why is it important to implement a Zero Trust policy?

Preventing insider threats and data loss
Mitigating ransomware attacks
Why the pandemic, hybrid work, and a distributed workforce make it even more essential
Thu, Nov 18, 11:50 PM – 12:20 PM (EET)
Align your IAM with Zero Trust and learn to:
Protect identities with flexible but secure authentication policies
Identify unauthorized actions by governing access rights
Restrict inappropriate accesses with least privilege and just-in-time policies
Plug potential entry points by detecting and removing orphaned accounts automatically
Discover malicious activity with privileged user activity monitoring
Thu, Nov 18, 12:30 PM – 1:00 PM
Device control and data loss prevention
Protecting against ransomware
At this virtual conference, we'll discuss
The importance of implementing a Zero Trust model vs. the traditional security model.
The best approach to implement Zero Trust architecture for your organization.
Industry best practices for preventing evolving cyberthreats.
How to safeguard your organization from ransomware attacks.
The impact of a hybrid work environment, and how Zero Trust architecture can be crucial here.
Jane Frankland
Cybersecurity expert
Rajesh Ganesan
Vice president - Product management
ManageEngine
Joshua Crumbaugh
CTO and Chief Hacking Officer
PhishFirewall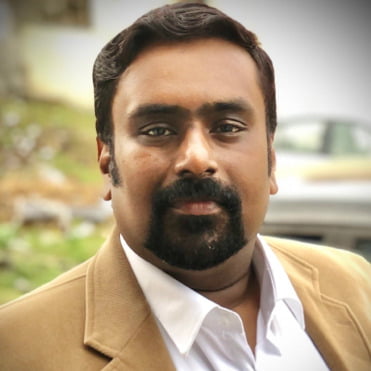 Santhosh Narasimhamoorthy
Senior technical evangelist
ManageEngine
Rajkumar Vijayarangakannan
Technical evangelist
ManageEngine
Feroz Mohammed
Presales Technical Consultant
ManageEngine
Megha R
Product expert
ManageEngine