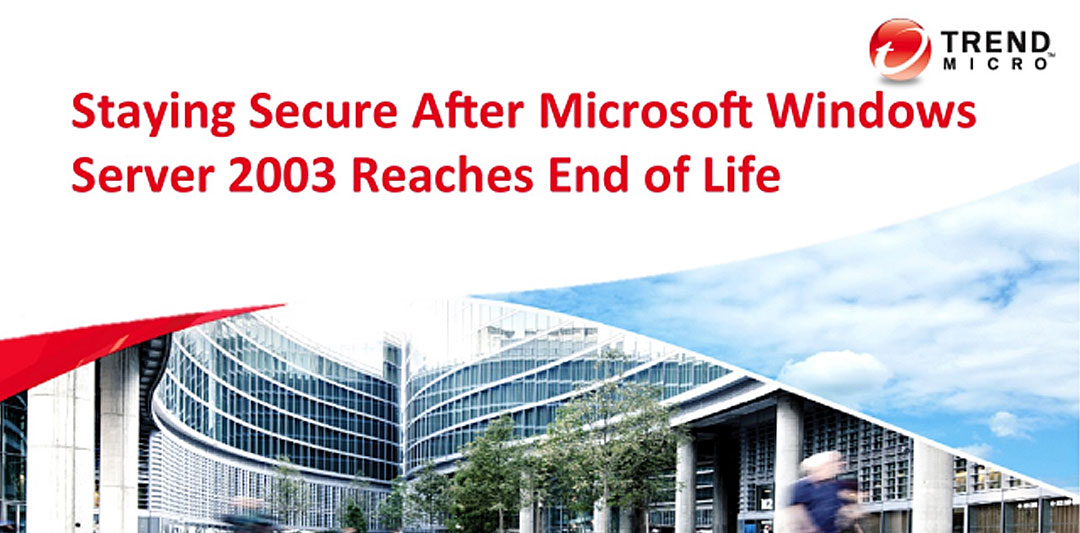 The End of Support (EOS) of Microsoft Windows Server 2003 in July 2015 will put millions of enterprise servers at risk. And according to a recent study by leading analyst firm Enterprise Strategy Group (ESG), "More than 80% of enterprise and midmarket organizations still support Windows Server 2003 to some extent."
Newly discovered vulnerabilities will not be patched or documented by Microsoft. Hackers know this and will be targeting new exploits at the considerable number of Windows Server 2003 servers still in use. In this webinar, ESG will share the significant findings from its recent survey of Microsoft Windows Server 2003 customers. Also, Trend Micro will discuss how to protect your legacy Windows 2003 server environment while you plan your move to newer platforms. Join us and learn how to:
Protect and secure your Windows 2003 Servers after EOS
Build a comprehensive security strategy with virtual patching (IPS), file integrity monitoring, and anti-malware
Ensure your organization is protected across physical, virtual, and cloud environments as you migrate to newer platforms such as Windows Server 2012 and Azure.