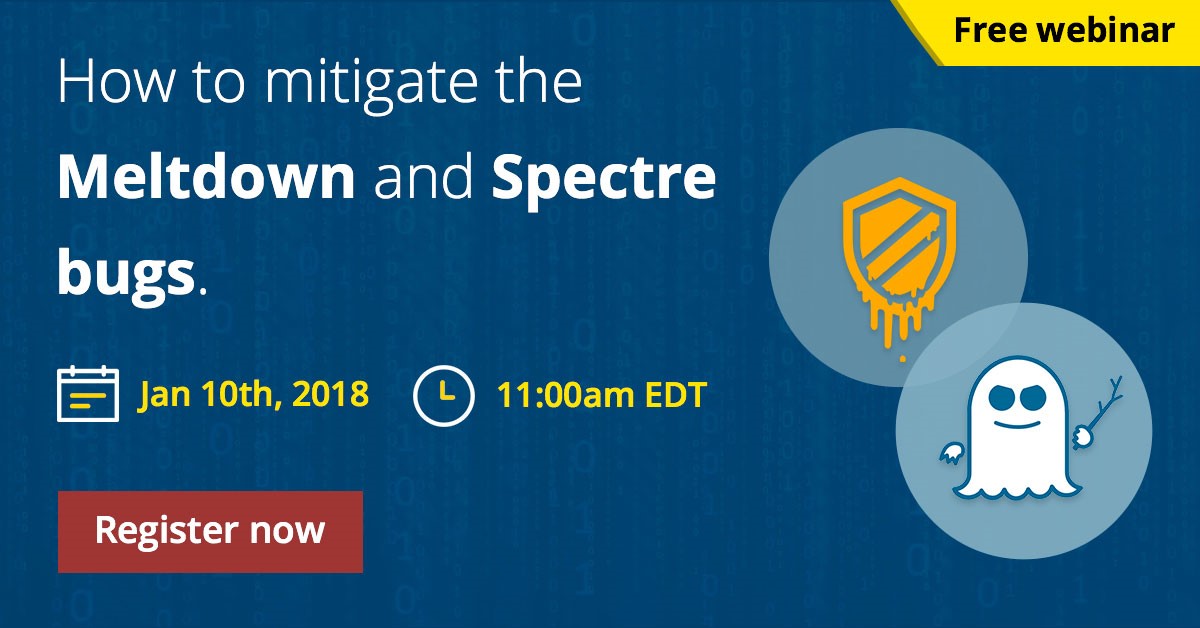 You can't get away from Meltdown and Spectre! This CPU nightmare affecting all your enterprise devices
– PCs, Macs, iPhones, tablets, cloud computing and servers has taken the IT world by storm. Organisations are rushing to mitigate the vulnerabilities before hackers find a way to exploit any sensitive data.
Join ManageEngine's free webinar 'How to mitigate the Meltdown and Spectre bugs' on Jan 10, 11:00 am EDTand learn to combat these security flaws and clear up your queries on them.
Agenda
Quick recap of the CPU vulnerabilities and possible impacts
Understanding the difference between Meltdown and Spectre
Methods to mitigate Meltdown and Spectre.