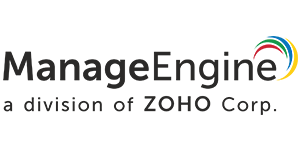 14th, 15th, 20th, 21st, 22nd & 28th of September 2022

Why attend this webinar?
Strengthening your identity security can protect your organization from identity-based cyberattacks like credential stuffing, phishing, and password spraying. This is especially important in today's threat landscape, where more than 80% of cyberthreats are rooted in identity misuse. Join the webinar to find out how you can secure your identities with three simple yet highly effective steps.
Agenda:
Attack Implement privilege creep prevention measures.

Enable multi-factor authentication for all users.

Restrict access to privileged actions based on risk controls.

Audit user activity for anomalous and suspicious behavior.

Why attend this webinar?
Security analysts are continuously inundated with alerts. Some of these alerts could be false positives, but some are critical and warrant an immediate response. If the security analyst isn't able to provide an immediate response, there's a risk that the threat morphs into something catastrophic. But how can analysts provide an immediate response if they continuously receive alerts? The answer is response automation. Response automation enables analysts to mitigate threats effectively. Join us in this webinar to learn more.
Agenda:
The need for automated response to achieve threat mitigation and remediation.

What do you need to consider while building an automated response workflow?

How to ensure that security analysts collaborate efficiently as they solve a problem.

How to track the state of an incident continuously.

Integration of a SIEM solution and a ticketing tool: How this can help you respond faster.

An example of automated response with ManageEngine Log360.

Why attend this webinar?
As the world of cybersecurity continues to evolve, attackers find more intelligent ways to hack organizational data. The threat, however, is not always external. According to recent cyberthreat reports, 60% of organizations feel that malicious insider attacks and accidental breaches are more likely than external attacks. Insider attacks have also grown by 44% in 2022, costing organizations $15.38 million per attack.
In this webinar, we will take a look at:
Ensuring identity-first security.

Mitigating cyberattacks in Microsoft 365.

Enforcing the principle of least privilege for granular control.

Why attend this webinar?
Accomplish your Active Directory related tasks in a matter of a few clicks, right from your help desk console. Yes, you read that right! Attend our exclusive two-part webinar series to know how a seamless integration between our in-house help desk management software – ServiceDesk Plus, and our comprehensive IAM solution – ADManagerPlus, can work wonders for your help desk.
Integrate our in-house IAM and ITSM solutions seamlessly.

Enhance the productivity of your help desk multi-fold.

Use smart templates to provision users simultaneously to AD, Exchange, Office 365, etc. from the ServiceDesk Plus interface.

Perform frequent tasks such as user management directly from the ServiceDesk Plus console.

Reset end users' passwords from the help desk tool.

Enable/disable AD accounts and unlock the locked-out AD users.

Customize access permissions to authorized technicians by associating ADManager Plus roles with ServiceDesk Plus roles.

Why attend this webinar?
The MITRE ATT&CK framework is a compendium of tactics and related techniques. It's the ultimate attacker's playbook. Any event an attacker carries out in a network can be mapped to a technique of the framework, which will fall under one or more tactics listed in the framework. Out of the fourteen tactics of the matrix, there are a few tactics which are executed by attackers in almost every attack that makes the headlines. In this webinar, our cybersecurity expert will walk you through five treacherous tactics of the framework. You will also learn about the techniques that are constantly executed by attackers to accomplish these tactics.
What we'll be covering:
What is the MITRE ATT&CK framework?

Tactics and techniques of the framework
Getting to know five crucial tactics given below and their related techniques:
Privilege escalation
Defense evasion
Credential access
Lateral movement
Command and control

Why you don't want to miss this webinar
Ransomware might not be a new cybersecurity risk, but its evolution and ubiquitous influence has left many organizations suffering from data loss and financial damage. Ranging from supply chain attacks to ransomware-as-a-service, cybercriminals strike organizations with new and innovative approaches. In this webinar, we'll discuss three major ransomware attacks in detail, how the victims were exploited, and how we can use a SIEM solution to detect ransomware attacks like these.
Agenda:
Analyzing ransomware attacks such as REvil, LockBit, and DarkSide.

Dissecting the attack stages.

Detecting ransomware attacks using a SIEM solution.
Alternatively you may call +35722256811 in Cyprus and in Greece +302109354833 for more information.