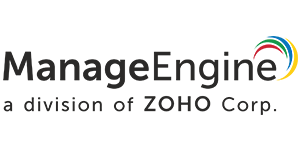 10th, 17th, 18th, 23rd, 24th & 25th of November 2021
Thought-leadership webinars

Why attend this webinar?
User logon activity needs to be audited to meet various security, operational, and compliance requirements of an IT environment, such as:
Detecting suspicious activities like a high volume of logon failures.

Tracking the active and idle time spent by users at their workstations.

Maintaining a comprehensive audit trail of logons occurring across the domain and more.
However, the process of auditing logons has a steep learning curve. We've put together this webinar to make it easier for you to get on top of the process.
In this webinar, you will learn:
The difference between authentication and logons.

The auditing settings you need to configure to enable logging.

The 12 critical event IDs to keep track of.

Logon types, failure codes, and other event fields to keep an eye on.

How to overcome the limitations of native auditing.

Why attend this webinar?
As COVID-19 continues to wreak havoc across the world, organizations are facing an entirely new set of challenges. With the high number of employees working from home, the challenge lies in securely managing their identities. Using ManageEngine ADManager Plus, you can fortify your network by effectively managing remote employees' identity and access rights.
In this webinar, you'll learn how to:
Manage users' logon activities and password settings in bulk.

Empower team managers to perform critical management operations.

Avoid unauthorized changes with a review-approve process.

Go mobile with the ADManager Plus iOS and Android apps.

Agenda:
Audit your Windows AD environment in real time, the easy way.

Identify the source of account lockouts.

Get real-time alerts via email whenever a configured AD change event occurs.

Audit every single change made to Group Policy Objects.

Fend off insider threats with User Behavior Analytics.

Monitor and report on Service Accounts in your AD environment.

Why attend this webinar?

Agenda:
Audit VPN user activities with VPN sessions monitoring reports.

Use advanced correlation rules to detect new ransomware strains.

Deploy threat intelligence to hunt for threats proactively.

Perform anomaly detection with new UEBA capabilities.

Conduct file integrity monitoring with enhanced features.

Adhering to compliance standards such as FISMA, GPG, GDPR and CCPA.

Why attend this webinar?
After the global outbreak of COVID-19, more organizations are adapting to hybrid work culture. This webinar will cover the essentials for a seamless password self-service experience for your in-office and remote users.
Agenda:

Password self-service for hybrid Active Directory.

Password expiration notification for remote users.

Remote, web-based, password changes for Active Directory.

Tips for better password security

Why watch this webinar?
Organizations worldwide are quickly jumping on the cloud bandwagon for cost savings. However, owing to many security implications associated with the cloud, most businesses prefer a hybrid IT environment, wherein their business-critical applications are still on-premises. In such discrete environments, it becomes increasingly difficult for the security teams to manage user identities, govern access to critical resources, enforce security, and ensure compliance with industry mandates. Using native tools to manage such tasks will only lead to more security risks in hybrid environments.
Join our in-house IAM expert, Sujith, for an insightful deep-dive on how a solid IAM strategy will help you plug the gaping security holes in your hybrid IT environment.
In this webinar, you'll learn how to:
Implement a foolproof hybrid identity and access management strategy.

Streamline your identity lifecycle management (ILM) process.

Automate routine identity-related tasks with a multi-tier, approval-based workflow.

Assign or delegate selected activities to non-administrative help desk users.

Perform full or incremental backups, and granular recovery of Active Directory objects.

Fortify your security stance with insights from over 200+ out-of-the-box, one-click reports on user logon, account and password status, and more.br

Why attend this webinar?
Event correlation should be a fundamental feature in SIEM solutions to detect threats from all sources across your organization in real time. Perfect event correlation will enable you to stitch together seemingly benign events as a potential threat. With event correlation, you can defend against threats such as brute force, ransomware, DDoS and cryptojacking.
What will be covered?
The importance of correlating events from across the network.

How correlation rules work under the hood.

Differences between prebuilt and custom correlation rules.

Why do you need custom correlation rules?

Three use cases and real life examples of threat detection with event correlation.

Using correlation rules in Log360 for effective defence.

Why attend this webinar?
Witness first-hand how our data visibility and security solution DataSecurity Plus will help you discover, monitor, and protect the sensitive data in your environment.
Be a part of this live demo and learn how to:
Monitor file integrity and gain visibility into all file accesses and changes.

Detect and respond to potential ransomware attacks and anomalous file activities.

Locate and analyze personal data (PII, PCI, and ePHI) to meet the stringent requirements of various compliance mandates.

Get insights on who has what permission over your critical files and folders.

Minimize the attack surface by managing inactive and junk data.

Prevent sensitive data leaks via USBs, email, and more.
Alternatively you may call +35722256811 in Cyprus and in Greece +302109340288 for more information.