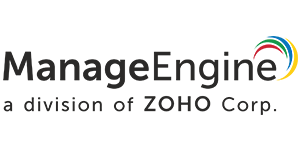 14th, 15th, 20th, 22nd, 27th, and 28th of February 2023

Why attend this webinar?
Active Directory is the core and always the primary target. Let's not leave any loopholes for attackers to exploit and barge into your infrastructures. Not anymore. In this webinar, let's look at 3 Active Directory vulnerabilities that are often overlooked, and often exploited. We'll discuss how these vulnerabilities can be detected using native tools. Even better, we'll look at how these threats can be evaded using a SIEM solution.
Agenda:
Active Directory vulnerabilities to look out for:
Non-privileged user accounts with elevated permissions

Weak passwords, non-expiring passwords, and user accounts that don't require passwords

Credentials stored in SYSVOL and Group Policy Preferences (GPP)
Detecting these AD vulnerabilities::
How can each of these vulnerabilities be detected using PowerShell?

How simpler and easier will it be to detect these events using a SIEM tool?

Why wathc this webinar?
Identity-related breaches increased exponentially in 2022. While 84% of organizations suffered an identity-based attack in the past year, it has become a necessity to prioritize an identity-led security approach for the future. ADSelfService Plus can help you keep identity-related breaches at bay and fortify your security posture. Join this webinar to learn how to improve your identity security with ADSelfService Plus.
What you'll learn:
Why it's time to take identity security seriously

How to form an identity-centered security approach with Zero Trust at the core

Five tips to improve identity security with ADSelfService Plus

Why attend this webinar?
Many organizations struggle with manual management of access to assets used by their employees. With the current digital age calling for automation of important business processes, automating IAM will benefit businesses by helping reduce the risk of errors and non-compliance.
In this webinar, you will learn how to:
Transition from manual to automated processes

Enhance productivity by automating routine and tedious tasks

Minimize risks with automated access management for new hires and ex-employee accounts

Why attend this webinar?
A security information and event management (SIEM) solution can help you achieve consistent cybersecurity. But what's the first step? Achieving complete visibility into your network. This is a top priority, especially when you have a scaling network that also gives way to an extended attack surface. With the visibility capabilities of SIEM, you'll be able to discover malicious aspects that are actually lurking in your environment. In this webinar, we'll look into 7 security issues that a SIEM solution can help you find in your network and how you can optimize your SIEM usage to achieve complete visibility.
Agenda:
Why gaining comprehensive visibility is important

7 security issues that a SIEM can help you find

Which capabilities of a SIEM you can use for achieving visibility

Why attend this webinar?
Manually provisioning, modifying, and deprovisioning employee accounts on a daily basis is a herculean task for many organizations. With multiple teams such as HR and IT involved in this process, manual errors and miscommunication could result in delays, which will affect productivity and the employee experience. In this webinar, you will learn how to leverage ManageEngine ADManager Plus, a unified Active Directory management and reporting solution, to automate employee account management operations for hassle-free onboarding that doesn't require help from IT teams.
In this webinar, you will learn how to:
Automate employee provisioning

Instantly update your Active Directory with the changes made to the employee account details in your HCM solution

Automatically deprovision employees' accounts and remove associated privileges as and when they leave the organization

Protect your organization from cyber threats
Is complete cybersecurity a myth? To answer the question, there are multiple aspects that you should monitor, analyze and secure in order to achieve comprehensive cybersecurity. Through our webinar series, our cybersecurity specialists will take you through all stages of cyber practices that can help you craft a cybersecurity strategy in your organization, detecting and mitigating sophisticated cyber threats efficiently.
How can you benefit from this series?
Learn about different attacks around the world and see how ManageEngine's SIEM solution can help you prevent those.

Stay on top of cyberattacks by following best security policies and practices.
What can you learn from each session?
Session 1
Explore recent cyberattacks

Learn how an attack is carried out by threat actors

Dissect the attack stages to get an inside perspective

Identify what security events need to be looked at

Discuss how a SIEM solution like Log360 can detect and mitigate attacks
Session 2
What problems should a SIEM tool address

Sought-after SIEM capabilities

Password spray attack: Launch and detection

Privilege escalation attack by PowerShell Dropper: Launch and detection

Lateral movement by remote code execution: Launch and detection. Way forward to make the most out of your SIEM
For more info about the webinars reach out to us by calling +35722256811 for Cyprus or +302109354833 for Greece.