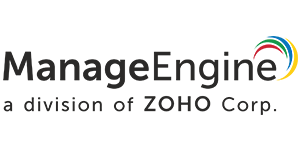 12th, 19th, 20th, 26th & 28th of April 2022

Why attend this webinar?
Your blue teams and red teams need the MITRE ATT&CK framework. Both teams use the framework differently. The red team can execute a few techniques of the matrix to get illicit access to your network. The blue team can use the matrix to map the activities of the red team to relevant techniques. This will help the blue team combat the red team's attack tactics.
However, there's a small complication. What if this time the intruder is a hostile attacker, and not your red team?
Now, it's your turn to use the ATT&CK matrix. You need to understand the compendium of tactics and techniques. You must be able to spot attack trends. You must be able to identify the stage of attackers in your network. Have they just gained access? Have they been lurking in your network for long enough to know critical insider information? Have they escalated their privilege? Have they evaded defenses?
Answering these questions and more can be simple if you implement the MITRE ATT&CK matrix. Join this webinar to make your MITRE ATT&CK implementation journey hassle-free.
What we'll be covering:
What is the MITRE ATT&CK framework?

Implementing MITRE ATT&CK framework using SIEM.

Detecting IoCs using MITRE ATT&CK techniques.

Capturing attack plots using MITRE ATT&CK tactics and SIEM tool.

Remediating attacks using automated workflows.

Finally, your checklist to implement the MITRE ATT&CK framework.

Why attend this webinar?
Sign up for our webinar to learn the benefits of overhauling legacy identity and access management (IAM) practices, and moving forward with a latter-day approach.
In this webinar, you'll learn to:
Recognizing common security mistakes in native systems.

Transitioning from manual to automated processes.

Implementing business workflows to authorize requests.

Integrating HR and IAM processes for improved productivity.

The benefits of modernizing IAM.

Why attend this webinar?
Data is no longer within the confines of an organization's network. With the proliferation of remote and hybrid work, employees have started using cloud applications in order to be more productive.
But do you have visibility into all the applications they are using? What if an employee accesses a cloud application you have not verified yet? Even worse, what if they upload sensitive company data into their cloud account? A SIEM solution with cloud access security broker (CASB) capabilities can help you ward off these threats.
What we'll be covering:
Data exfiltration into the cloud: A clear case of intellectual property theft.

Data leakage through the use of shadow applications.

How cloud access security security broker (CASB) can help your fight against data leaks.

The different deployment modes of CASB.

A live demo of Log360, a unified SIEM with CASB capabilities.

Why attend this webinar?
Even as the IT threat landscape continues to evolve at an alarming rate, Gartner predicts that the market for UBA will grow steeply in the years to come. This growth can be attributed to a UBA solution's insider threat and compromised account detection features, which are found wanting in existing security solutions.
If you're not familiar with UBA already, it's about time you got acquainted.
Agenda:
Why UBA is needed.

Working principle of UBA.

UBA vs. rogue insiders exfiltrating data.

UBA vs. compromised account lateral movement.

UBA vs. malware attacks, and more.

Why attend this webinar? 
Defining a strong password policy is one of the first steps you should take to secure your domain. Weak passwords make you vulnerable to data breaches. The average cost of a data breach is $4.24m, but the damage doesn't end there. A data breach can cost you your reputation, your customers' trust, and thousands of dollars per month in non-compliance fines.
A good password policy can help you prevent this right from the beginning. It can help you ensure that your password policies are complying with the requirements mandated by HIPAA, GDPR, NIST, and other regulations to protect your users' data, as well as increase your organization's overall security.
Join our free webinar to find out how you can ensure password compliance and strengthen your domain's defense with password policies today.
Agenda:
Meeting NIST, NCSC and other password guidelines.

Enforcing a strong password policy.

Integrating with Have I Been Pwned API service.

Configuring password expiry notifications.

Why attend this webinar? 
Active Directory (AD) is a crucial part of any organization, and any undesirable change could result in unplanned downtime and monetary loss. So, it's paramount to protect your AD against such disasters. Attend our exclusive webinar and learn how ADManager Plus will help you backup all changes in AD and recover AD objects without any hassles.
In this webinar, you'll learn to:
Granularly backup all AD objects like users, groups, GPOs, OUs, Exchange attributes, computers, contacts, etc.

Recover your AD objects completely or granularly without restarting your domain controllers.

Avoid wasting storage space with incremental backups.

Restore individual attributes of AD objects to any of their backed-up states.
Alternatively you may call +35722256811 in Cyprus and in Greece +302109354833 for more information.