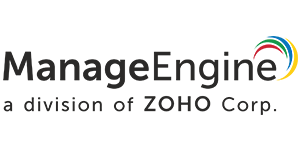 6th, 8th, 13th, 27th & 28th of April 2021

Why attend this webinar?
There are five very common types of cyberattacks that every organization needs to protect against. These are 1) Malware, 2) Phishing, 3) DDoS, 4) SQL injection, and 5) Brute-force.
Join us in this webinar to learn about the intricacies of each of these attacks, and how to protect yourself from them
Agenda:
How malware, phishing, DDoS, SQL injection and Brute-force attacks work.

A live simulation of these attacks.

Correlating threat data to detect indicators of compromise.

Using ManageEngine Log360 to defend against these attacks.

Why attend this webinar?
Do you know that "
[email protected]

" is easily susceptible to a cyberattack? Though it satisfies all the requirements of a basic password policy—the password contains a special character, a number, and an alphabet in the upper case—it is password that is so common that a dictionary attack can crack it in no time.
Passwords are our first layer of defense.
Learn how hackers can easily crack passwords which comply with Microsoft's default password policies. ADSelfService Plus can not only identify users with weak passwords but also how easy it is to create and enforce strong password policy for Active Directory and all connected enterprise applications.
Join this webinar and learn how to:
IIdentify users who have a weak password with the Weak Password Users Report FREE tool.

Create custom password policies that restrict dictionary words and predictable patterns.

Granularly enforce a password policy across several popular on-premises and cloud applications.

Enforce this custom password policy on the change and reset password pages, i.e., Ctrl+Alt+Del screen as well as ADUC console.

Why attend this webinar?
The quickest and easiest way to start up a device or software is with the default settings. The default settings are usually predetermined by the manufacturers of the product who put usability above all else. Default configurations no doubt make the lives of people responsible for IT administration and management easier, without having to undergo all the trouble with the initial set up. However, are default settings recommended? And are they secure?
Agenda:
Observe the various areas in a typical IT environment that may contain 'dangerous defaults' which could pose a security threat for your organization.

Learn about various policies, permissions, and security settings in Windows and Linux environments and also other Microsoft platforms as Active Directory (AD), Azure AD – when left unupdated, could lead to a security incident.

Update and secure the discovered 'dangerous defaults' with ManageEngine AD360.

Why attend this webinar?
1 Accelerate onboarding and offboarding
2 Remove bottlenecks with zero dependency on external teams
3 Comply with security policies with increased data integrity and consistency
In this webinar, we'll learn:
Onboard new hires in Active Directory.

Assign mailboxes, licenses, and role-based privileges.

Eliminate data entry errors with standardized process.

Effectively handle user reprovisioning and deprovisioning.

Why attend this webinar?
If you're thinking of extending your on-premises Active Directory (AD) installation to the Amazon Web Services (AWS) cloud, then this webinar is for you. Companies of all shapes and sizes are now quickly adopting public cloud services alongside their on-premises AD infrastructures in 2020. AWS was the most widely adopted public cloud service among enterprises. With the benefits of saving on in-house infrastructure costs and increased accessibility, it won't be surprising to see companies move their entire workloads to the cloud in the forthcoming years.
However, if the extension to the cloud is not secure, it may leave exploitable gaps in your network. These gaps can compromise employee, partner, or customer privacy, and can jeopardize the security of sensitive business data.
In this webinar, we'll cover:
The critical steps involved in securely extending your on-premises AD to AWS.

The crucial components of your network, both on-premises and cloud, that must be secured to ensure a safe transition to a hybrid environment.

How to establish security checkpoints to monitor and audit your infrastructure around the clock to capture any lapses in security.

Misconfigurations are one of the fastest-growing security risks that pave the way for threat-actors to intrude into the network. Attackers have now started to realize that leveraging existing security vulnerabilities or misconfigurations in software is a quicker way to to gain access to organizations' sensitive resources and data. To make things more difficult, such attack techniques are difficult to detect by most traditional security solutions as they exploit the operational flaws.
In this webinar, we'll help you:


Identify the various vulnerabilities and exploitable bugs that can be leveraged by threat actors to intrude into your network.

Understand how network misconfigurations and administration mishaps can be the root cause of a security breach, or a propagation factor.

Gain complete control over your network by adopting a multi-layer security approach to identify and mitigate vulnerabilities and misconfigurations across popular apps and platforms such as Active Directory (AD),Exchange Servers, cloud infrastructures such as Azure AD, network devices and more.
Alternatively you may call +35722256811 in Cyprus and in Greece +302109340288 for more information.

Why attend this webinar?
The Zero Trust framework follows a "never trust, always verify" policy. Unlike other security models, which automatically trust individuals and devices that are already within the corporate network, Zero Trust advocates trusting no one at any time. Hence, Zero Trust should be part of any organization's identity and access management (IAM) solution.
Steps to adopt a Zero Trust model:
Provide frictionless access with MFA and SSO

Validate changes with a request and approve process

Employ the principle of least privilege (POLP) and just-in-time (JIT) access

Disable accounts of former employees automatically

Monitor and audit privileged user activity