Enterprise Erase Mobile
An expansion bays for loose hard drive erasure
Enterprise Erase Mobile combines Blancco Mobile erasure software with a hardware rack for fast and efficient erasure of up to 48 devices at once. It enables erasure of mixed mobile devices – including iOS, Android, Windows and Blackberry devices – along with "hot swapping" to facilitate high volume processing and automated logging and reporting to support your business processes.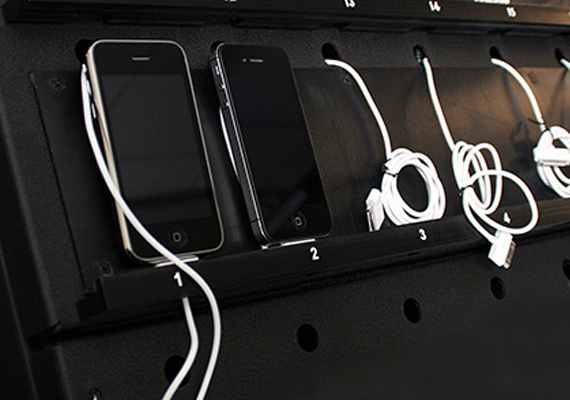 Key Benefits
Broad Platform Support: Simultaneously erase iOS, Android, Windows and BlackBerry devices.

High Volume Processing: 48 ports dedicated to mobile device erasure, along with 12 additional ports for charging.

Extremely Secure Erasure: Proven data deletion process augments existing factory reset and re-flashing processes.

Comprehensive Diagnostics: Verify iOS and Android device functionality with over 20 diagnostics tests to validate salvage value and ROI.

Flexible and User-Friendly Interface: Efficient, automated operation optimizes operator touch time.

Comprehensive Reporting: Automate and customize erasure and diagnostic reports to support internal/external audit trail.