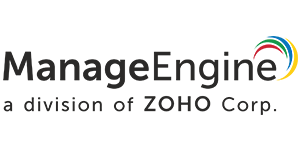 13th, 19th, 26th and 27th of September 2023

Why attend this webinar?
Striking a balance between providing seamless user experience and maintaining robust security measures can be challenging. Learn how to effectively manage both these disciplines with our expert's insights.
A
genda:
Strategies for managing identities in a hybrid world

Concepts of Zero Trust

Strengthening cyber defense through IAM

Why attend this webinar?
Did you know that 90% of organizations faced at least one identity-related breach in the past year?* While MFA is considered as one of the building blocks of identity security, it can be easily bypassed without a well-planned strategy. Join this webinar and learn how adaptive MFA, an advanced MFA technique, can protect against identity-related breaches in today's digital era.
In this webinar, we'll decode:
What adaptive MFA is

Why adaptive MFA is essential in today's digital era

How to implement adaptive MFA effortlessly

Why attend this webinar?
Cloud security is the need of the hour. Why? Most organizations are either completely or partially on the cloud already. Gartner thinks that it's best to have a dedicated tool for cloud security to ensure the safety of information stored on the cloud and to regulate access controls and policies in their hybrid infrastructure. In this webinar, we'll talk about how a cloud access security broker (CASB) can help you secure your cloud platforms.
Agenda?
CASB fundamentals

5 use cases of CASB that will help secure your organization

Investing in the right CASB




Why attend this webinar?
Cybersecurity professionals can use IoCs to track an attacker's presence, understand their attack methods and detect unusual activity that could be evidence of an attack and prevent future attacks. In this webinar, we'll delve into 6 indicators of compromise and discuss methods in which Log360, a SIEM solution, can help detect abnormal activities in your network and defend against them.
Agenda:
What are indicators of compromise and how they work

The difference between IoCs, IoAs and TTPs

Hunting common IoCs

How a SIEM solution can help detect IoCs in your network

Why attend this webinar?
Effective file auditing plays a pivotal role in ensuring compliance, detecting security breaches, and maintaining the integrity of critical data. During this webinar, our expert will delve into the essentials of file auditing and integrity monitoring and share insights into how you can detect indicators of compromise and implement robust file system auditing best practices. This webinar will equip you with the knowledge and tools necessary to master file auditing and fortify your defenses against potential threats. Register now to secure your spot!
Agenda:
The need for effective and continuous file auditing

File integrity monitoring: Responding to critical changes in system and OS files

Identifying attacks: What event IDs to look for, and what they indicate

File auditing best practices: Proactive measures to optimize security

Augmenting threat detection with UBA
For more info about the webinars reach out to us by calling +35722256811 for Cyprus or +302109354833 for Greece.