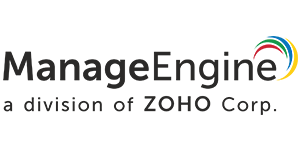 4th, 5th, 11th, 12th, 18th, 19th, 25th and 26th of October 2022

Why attend this webinar?
Multi-factor authentication can prevent almost 99.9% of account takeover attacks, but the current MFA adoption rate could be better. This reluctance can be attributed to the argument that MFA hinders the user experience and therefore should only be enforced for privileged accounts. Join this webinar to find out why limiting MFA to privileged accounts is a security risk and how you can seamlessly enforce MFA for all your users without compromising on the user experience.
Agenda:
Secure user accounts with multi-factor authentication.

Enforce context-driven MFA for a hassle-free login experience.

Regulate password self-service access with conditional MFA.

Why attend this webinar?
Ensuring that your sensitive data is locked down is not an one-time task. It involves carrying out access rights reviews periodically, as employees' roles and responsibilities constantly evolve. By analyzing security permissions, fixing inheritance issues, and verifying that least privilege is implemented, you can improve overall information governance in your organization. Register for this webinar and join our product expert as she takes you through the steps to conduct a successful permission hygiene assessment, and reduce risks to your critical data.
In this webinar, we will explore:
The data risk assessment process and the role of file analysis in it.

The access limitation requirements for compliance audits.

User-based and access right-based permission reviews and how to leverage them.

Common permission pitfalls and how to detect them with periodic access rights reviews.

Finding overexposed data and hidden security vulnerabilities.

File permission best practices.

Why attend this webinar?
Attend our exclusive webinar and learn how ADManager Plus will help you provide the much-needed ability to delegate routine Active Directory, Exchange, Office 365 and Google Workspace management tasks to non-admin users and also backup all changes in AD and recover AD objects without any hassles.
In this webinar, you will learn how to:
Delegate Active Directory, Office 365 and Google Workspace management and reporting capabilities to help desk technicians without elevating their privileges in Native.

Site based delegation on AD Operation.

Granularly backup all AD objects like users, groups, GPOs, OUs, Exchange attributes, computers, contacts, etc.

Recover your AD objects completely or granularly without restarting your domain controllers.

Avoid wasting storage space with incremental backups.

Restore individual attributes of AD objects to any of their backed-up states.

Why attend this webinar?
As companies move to the cloud, the number of user accounts in organizations keeps increasing. This in turn burdens IT admins with bulk management tasks such as user provisioning, mailbox enablement, group membership modification, and password resets. M365 Manager Plus helps reduce the admin workload and simplify complex management tasks with its powerful capabilities and user-friendly interface without using a single PowerShell script.
In this webinar, we will take a look at:
Employing smart templates to simplify bulk management of identities.

Reducing admin workload by delegating tasks to technicians, without elevating their permissions in Microsoft 365.

Leveraging virtual tenant delegation to manage multiple tenants in Microsoft 365.

Automating user lifecycle management for error-free user provisioning and deprovisioning.

Why attend this webinar?
An effective SIEM solution should enable you to analyze events that happen in disparate parts of your network and correlate them as a single incident. This must be achieved through the use of both built-in and customized correlation rules. While built-in rules help you look for the most well-known threats, custom rules help you thwart attacks that may be of special concern to you.
Join us in this webinar and learn how to use correlation rules to track these five security challenges:
Ransomware.

Cryptojacking.

Brute-force attacks.

Excessive file activity and modifications.

Excessive password change failure.

Why attend this webinar?
Managing a hybrid enterprise is a tricky balancing act; even simple, routine management tasks like identity provisioning can easily take up a lot of your time once you factor in cross-compatibility. The good news is that just a few minutes of scheduling and automating processes can help you organize your day-to-day workload so you can focus on the important stuff. Join the webinar to learn five simple techniques to streamline your IT administration strategy today.
Agenda:
Automate identity lifecycle management across platforms.

Simplify domain upkeep with periodic cleanups.

Enforce self-service password management to reduce repetitive tickets.

Protect against data loss with regular, unified backups.

Why you don't want to miss this webinar
With organizations moving their data and applications to the cloud, the ever-evolving threat landscape has grown abundantly. As cybercriminals continue to take advantage of this change, organizations have no choice but to step up their cybersecurity game. In this webinar, we'll discuss that top cloud security threats and how a SIEM solution like Log360 can help organizations detect them in your network, and some best practices that can help you stay ahead of attacks and ensure holistic cybersecurity.
Agenda:
The need for cloud security.

Top security threats organizations face when using cloud platforms.

How a SIEM solution can help combat these security threats.

What best practices organizations can follow to stay ahead.

Why attend this webinar?
Incident response is the most crucial part of being cyber resilient. Automating incident response mechanisms can improve the security posture of your organizations drastically. In this webinar, our product expert will walk you through 5 real world attacks and how a few incident response plans could have prevented these attacks and saved the organizations millions of dollars.
Here's what we'll discuss in this webinar:
What is incident response and why should you automate it?

Response plan derived from the Scarborough Health Network attack.

Response plan derived from the Confluence server and data centre attack.

Response plan derived from the Emotet virus attack.

Response plan derived from the Qakbot attack.

Response plan derived from Wiper malware attack.
Alternatively you may call +35722256811 in Cyprus and in Greece +302109354833 for more information.