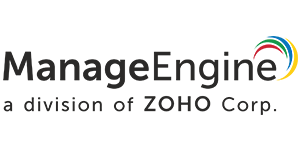 3rd, 16th, 17th, 23rd, and 30th of May 2023

A
genda:
NTFS: What is the New Technology File System and how to use it effectively

NTFS permissions and Share permissions: Understanding how they coexist

4 NTFS problems you might encounter every day and their solutions

How to improve security around NTFS for infrastructures?

Info / Abstract:
"How many analysts will this require?" This is the first question that comes to a decision-maker's mind when adopting a new security solution. A comprehensive SIEM solution helps in everything from compliance to threat hunting and incident management. Your SOC team must be structured to use technology best while aligning with the organization's overall security strategy. In this webinar, you will learn how to build a robust SOC and the best practices for its success.
Agenda:
Understanding the main functions of a SOC

How businesses around the world manage SOCs

Assessing risk and factoring it while building a SOC

Technology solutions that help you run a SOC effectively

How to create a SOC from scratch

Continuously improving your SOC

About this webinar:
Traditional security solutions like firewalls and antivirus software are no longer sufficient to defend against today's advanced threats. Supplementing them with user behavior analytics (UBA) can enhance your threat detection capabilities. In this webinar, we will explore how UBA can provide advanced insights into user activity, detect anomalous behavior, and enable early detection and response to potential security breaches. Register now to secure your spot!
This webinar will cover:
Decoding UBA: Understanding user behavior analytics

Decoding anomalies with UBA: Identifying 5 major indicators of attack

Minimizing the damage: Leveraging advanced threat responses

Combating security incidents: A proactive approach

Why attend this webinar?
You probably know what SSO is. But do you know why it's time to take it seriously? The global market value for SSO is predicted to grow to $8.4 billion by 2030*. With rapid digitization and proliferation of identities, the risk of successful account takeovers are at an all-time high. Join this webinar and learn how SSO and passwordless login can close the identity security gaps in today's digital era and help you build a concrete cyberdefense mechanism.
What you'll learn:
The challenges of digital transformation

How SSO and passwordless login can help combat advanced cyberattacks

SSO best practices to further your identity security

How to implement these best practices across your IT environment easily.

Why attend this webinar?
Any organization with sensitive data is a target for cyber threats. And, there is an increased risk of data breaches in the healthcare sector as these organizations deal with a lot of sensitive patient and healthcare data. In this webinar, we'll look into the benefits that SIEM can offer healthcare organizations, such as improved threat detection and response, enhanced compliance, and reduced risk of data breaches.
Agenda:
Types of cyber threats that healthcare organizations face

How can SIEM can help detect and respond to cyber threats in real-time

Ensure compliance with regulations like HIPAA
For more info about the webinars reach out to us by calling +35722256811 for Cyprus or +302109354833 for Greece.