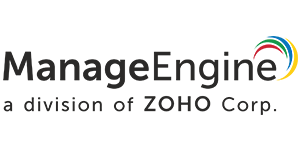 11th, 19th, & 25th of May 2022

Why attend this webinar?
Empower your help desk technicians to manage AD user accounts from the ITSM console by integrating it with ADManager Plus, an integrated AD, Exchange, Microsoft 365, Google Workspace, and Skype for Business/Lync management and reporting tool.
In this webinar, you will learn how to:
Create user accounts in multiple platforms—AD, Microsoft 365, Exchange, Google Workspace, and Skype for Business—simultaneously using custom templates.

Reset passwords.

Unlock user accounts and more—all from your IT service management tool.

Why attend this webinar?
Multi-factor authentication can prevent almost 99.9% of account takeover attacks, but the current MFA adoption rate could be better. This reluctance can be attributed to the argument that MFA hinders the user experience and therefore should only be enforced for privileged accounts.
Join this webinar to find out why limiting MFA to privileged accounts is a security risk and how you can seamlessly enforce MFA for all your users without compromising on the user experience.
In this webinar, you'll learn how to:
Secure user accounts with multi-factor authentication.

Enforce context-driven MFA for a hassle-free login experience.

Regulate password self-service access with conditional MFA.

Why attend this webinar?
New-age threats are orchestrated whimsically. With accelerated cloud adoptions and the threat landscape changing dramatically, the odds of detecting threats in their early stages seem almost impossible. You need to start today to steer clear of cyberthreats. If things don't go your way, you need ample tricks under your sleeve to detect and remediate malicious incidents in your network. In this webinar, we'll discuss how you can prevent, detect, and remediate threats using a SIEM solution.
What we'll discuss:
New-age cyberthreats and how to prevent them.

Using user and entity behavior analytics to identify malicious insider threats.

Real-time analytics and alerts in mitigating threats.

Turning to the MITRE ATT&CK framework for threat detection.

Remediating threats using automated incident response mechanism.

Managing incidents using a dedicated incident management console.

Why attend this webinar?
Cyberattackers of today have numerous sophisticated ways to attack an organization's Active Directory (AD) infrastructure. Once they get in, they can wreak some serious havoc. And then there is the continuous threat of trusted insiders who can compromise your AD.
What we'll be covering:
Why monitoring and protecting your AD is critical.

Some AD best practices to improve security.

Live demo of an Active Directory attack.

Techniques for detecting presence of attackers.
Alternatively you may call +35722256811 in Cyprus and in Greece +302109354833 for more information.