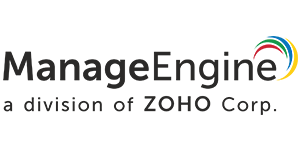 15th, 21st, 22nd, and 28th of March 2023

Why attend this webinar?
Manually provisioning, modifying, and deprovisioning employee accounts on a daily basis is a herculean task for many organizations. With multiple teams such as HR and IT involved in this process, manual errors and miscommunication could result in delays, which will affect productivity and the employee experience. In this webinar, you will learn how to leverage ManageEngine ADManager Plus, a unified Active Directory management and reporting solution, to automate employee account management operations for hassle-free onboarding that doesn't require help from IT teams.
In this webinar, you will learn how to:
Automate employee provisioning

Instantly update your Active Directory with the changes made to the employee account details in your HCM solution

Automatically deprovision employees' accounts and remove associated privileges as and when they leave the organization

Why watch this webinar?
Managing a remote workforce comes with its own set of challenges. Factor in identity sprawl, poor cyber hygiene practices, and an outdated cybersecurity approach, and it's no wonder that identity-based attacks have spiked in the last couple of years. Are you equipped to defend against common identity-based attacks like phishing, credential stuffing, password spraying, and man-in-the-middle attack? Join this webinar and learn how to facilitate secure remote work without compromising identity security.
You'll learn:
How to face the challenges of a remote work model

Why remote work puts identities at the forefront of your security strategy

The anatomy of common identity-based attacks

6 tips to secure remote work with ADSelfService Plus

Intro / abstract
Lately there have been a lot of countries revamping their cyberdefense strategies. Joining this cyberdefense bandwagon is Singapore, which recently adopted a Zero Trust approach. The Zero Trust architecture will apply to all of Singapore's government applications and information technology systems. Join us in this webinar to know how Singapore has upped its cyberdefense game with the Zero Trust model and what we can learn from it.
Agenda:
Understanding the core principles of Zero Trust

How Singapore's Zero Trust model works

How to create a Zero Trust environment in your organization

Learning the benefits of Zero Trust through use cases

Why attend this webinar?
Insider activity is one of the biggest security threats to enterprises as perpetrators operate within the perimeter, with legitimate access to critical resources, information, and devices. With high consequences on the line, developing an insider threat detection strategy must be considered as a core security requirement.
This webinar will cover:
Why Insider threats 101: Who they are and why they do it

What is at risk? What do insiders target?

5 insider threat indicators: What tell-tale signs can you look for?

Early warning systems: Measures to detect and promptly halt insider attacks at their onset

Why attend this webinar?
Cyber threat groups have always used innovative methods to target organizations. This is why it is important to track attack patterns in order to set up your defense against these threats. The MITRE ATT&CK framework provides an inside perspective of the attacker's objectives, so organizations can identify threat group behaviors and detect sophisticated security threats.
Agenda:
Common tactics and techniques that attack threat groups use

How organizations can devise their defense strategy
For more info about the webinars reach out to us by calling +35722256811 for Cyprus or +302109354833 for Greece.