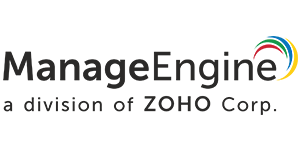 13th, 20th, 21st, and 27th of June 2023

Why attend this webinar?
Supply chain attacks, which can be challenging to spot and resolve when proper cybersecurity measures and resources are not in place, target vendors and suppliers. In this webinar, we will delve deeper into how supply chain attacks work, methods to recognize their occurrence, and effective strategies to shield your business from third-party risks using a SIEM solution.
A
genda:
How a supply chain attack works

Examples of recent supply chain attacks

How you can defend against such attacks with the help of SIEM

Why attend this webinar?
Sign up for our webinar to learn the benefits of overhauling legacy identity and access management (IAM) practices, and moving forward with a latter-day approach.
What you'll learn:
Recognizing common security mistakes in native systems

Transitioning from manual to automated processes

Implementing business workflows to authorize requests

Integrating HR and IAM processes for improved productivity

The benefits of modernizing IAM

Why attend this webinar?
Cyberattacks are becoming more frequent and sophisticated. As a result, businesses must shift their mindset to monitoring these threats in real time. That's where a security operations center (SOC) comes into play. The performance of SOCs forms the cornerstone of an organization's security management program. Zero incidents recorded do not mean zero threats. And one breach does not mean a SOC failure. Learn how you can correctly measure the effectiveness of a SOC by assessing three important KPIs: network visibility, threat hunting, and incident response.
Agenda?
How SOCs operate

What to expect from a SOC

SOC-Business fit

Addressing analyst fatigue and turnover

Ways to measure the effectiveness of a SOC

Why attend this webinar?
Multi-factor authentication (MFA) bypass attacks aren't new, but they've become a major concern in recent times as the number of attacks are on the rise. With MFA being a key component for purchasing cyber insurance premiums and achieving Zero Trust, most organizations worldwide have adopted MFA. However, without a well-planned strategy, bypassing MFA is much easier than you think. Join this webinar and learn what tactics circumvent MFA and how you can prevent it.
What you'll learn:
How cyberattackers bypass MFA

What best practices can enhance MFA security

How to future-proof your MFA strategy with ADSelfService Plus

Why attend this webinar?
As your organization and your data storage practices continues to evolve, hidden risks to your sensitive data can emerge. In this webinar, we will show you how to identify and mitigate these risks. We'll cover topics such as access rights reviews, security permissions analysis, inheritance issues, and least privilege implementation. By the end of the webinar, you'll have the tools and knowledge you need to improve information governance, and protect your organization's most valuable asset: sensitive data.
What's on th agenda:
Understanding data storage and analyzing file security

The need for access limitation and identifying overexposed data

Conducting user-based and access-rights based permission reviews

Understanding the top four hidden risks to sensitive data

Six file permission best practices you need to follow
For more info about the webinars reach out to us by calling +35722256811 for Cyprus or +302109354833 for Greece.