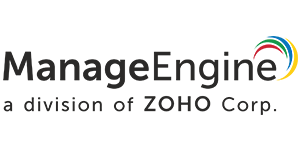 7th, 12th, 13th, 21st, 27th & 28th of July 2022

Why attend this webinar?
Attackers have become sophisticated; organizations need to predict and preempt their moves to protect themselves. At the same time, they also need a well-planned reactive strategy in case an attack does take place. Attend this webinar to gain insights into a layered defense strategy that includes being proactive and reactive. After all, an iron-clad information security infrastructure is crucial for shielding your organization from vicious cyberattacks.
In this webinar, you'll learn about:
The differences between a proactive and reactive approach to cybersecurity

What proactive steps organizations can take

What reactive steps organizations can take

Technical safeguards for proactive security: How to deploy anomaly detection and threat intelligence

Technical safeguards for reactive security: How to perform forensic analysis and incident response

Why attend this webinar?
With thousands of logs coming in everyday, it can get overwhelming to identify indicators of compromise, spot anomalous activities, and defend against known threats. But classifying threat detection methods into three types—rule-based, signature-based, and behavior-based—can make it easier. In this webinar, we will look at some real-world threat examples and instances where each type of detection method is appropriate.
Agenda:
Three methods of threat detection

Detecting threats using prebuilt attack rules

Investigating cyberattacks with attack timelines using event correlation

What is the MITRE ATT&CK framework

Formulating a threat-informed defense using the MITRE ATT&CK framework

How machine learning can help detect behavior-based security threats

Spotting anomalous activities using user and entity behavior analytics

Why attend this webinar?
If your IT department spends much of their working hours on help desk tickets, then giving your employees a self-service portal is one of the best things you can do to boost your organization's productivity. With a self-service portal, your IT department is freed up to focus on more pressing concerns and employees will spend less time waiting for their account to be unlocked or password to be reset. However, one concern with self-service is that, if not configured properly, it has the potential to open up your environment to account takeover attacks and other security threats. If you want to enjoy the benefits of self-service without worrying about your organization's security, this webinar is for you. In less than 30 minutes, our product expert will demonstrate four simple, yet incredibly effective practices that you can implement today to provide secure self-service to your users.
Agenda:
Securing ADSelfService Plus login with MFA

Restricting access to the admin portal

Denying concurrent logins to eliminate bad actors

Removing self-service licenses from stale users

Why attend this webinar?
A SIEM solution can detect and remediate attacks within minutes. But, does your SIEM effectively do that? If you have invested in a SIEM, it's crucial for you to ascertain if the solution works effectively. If you're evaluating a SIEM, you can understand what to expect from a SIEM when you deploy one in your network. In this webinar, you'll learn how to launch 3 cyberattacks in your network and check if your SIEM is able to effectively detect and remediate the attacks.
What we'll discuss:
What problems should a SIEM tool address

Sought-after SIEM capabilities

Password spray attack: Launch and detection

Privilege escalation attack by PowerShell Dropper: Launch and detection

Lateral movement by remote code execution: Launch and detection

Way forward to make the most out of your SIEM

Why attend this webinar?
According to the Verizon 2021 Data Breach Investigations Report, the personal information of employees is compromised most often, and financial gain is the primary motive for privilege misuse. Another alarming finding is that privilege misuse can be difficult to detect in time, with over 30% of incidents taking months or years to discover.
Join us for this webinar to learn:
How a modern IAM can support you with security and compliance

How ManageEngine solutions can help you build an airtight security strategy

Why attend this webinar?
With the MITRE ATT&CK framework, you can understand the modus-operandi of potential attackers, and be better prepared to defend your organization. But how exactly can you use this framework within your SIEM solution to derive actionable security analytics? And how can you use these security analytics for efficient threat detection and response?
Agenda:
The tactics, techniques and procedures covered in the MITRE ATT&CK framework

Bringing MITRE ATT&CK into a SIEM for enhanced threat detection

Using automated incident response capabilities to mitigate attacks

Live demo of how ManageEngine Log360 applies MITRE ATT&CK
Alternatively you may call +35722256811 in Cyprus and in Greece +302109354833 for more information.