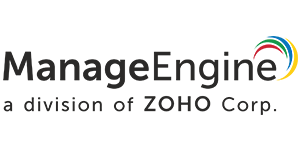 2nd, 9th, 16th, 22nd, 23rd and 30th of August 2023

Why attend this webinar?
Service accounts are an integral part of any infrastructure. No one knows where a service is running, how many service accounts are operational, and what they are. However, it is essential to streamline the service accounts in your infrastructure by employing best practices that we'll share with you in our webinar. We'll also walk you through service account vulnerabilities that attackers could exploit and have persistent access to your services.
A
genda:
Identifying managed and legacy service accounts

Understanding service account vulnerabilities

Compromising a service account vulnerability that could prevail in your organisation

Best practices to secure service accounts

Why attend this webinar?
Join us for an enlightening webinar as we delve into the essentials of data loss prevention (DLP) and provide valuable insights into building a comprehensive strategy for safeguarding your organization's valuable data. We will also dive into the critical capabilities of DLP tools, and provide you with practical guidance on developing your DLP strategy. From defining objectives and assessing data risks to implementing policies and controls, you will gain valuable insights to build a comprehensive framework that ensures the security of your sensitive information. Register now to secure your spot!
What's on the agenda?
The risk acceptance approach to data security

DLP basics: Defining DLP and its importance

Critical capabilities of DLP tools: Key features for effective data security

DLP strategy: How to craft a strong DLP plan for your business

Why attend this webinar?
Did you know that around 65% of cyberattacks go unnoticed by organizations? When detecting, responding to, and recovering from threats, the faster the better. Companies that contain a breach within 200 days save around $1.12million on average. In order to prevent cyberattacks, you first need to have complete visibility on your network. Only then can you analyze risky behavior exhibited by users and entities, and discover vulnerabilities. In the event of an attack, you still need visibility to analyze how and where the attacker entered the network to be able to stop it as fast as possible. Having complete visibility enables you to manage your entire network much more efficiently. It is vital for building a more responsive network as well, which your users can depend on whenever or wherever they connect. A SIEM tool helps organizations collect and process logs from all the devices to gain network visibility. Join our cybersecurity specialist, Ram, in this webinar to understand why complete network visibility is important and how you can achieve it.
Agenda?
What is network visibility?

How can network visibility elevate your planning and decision-making?

How do you calculate the network coverage of your SIEM solution?

How can a SIEM tool help you gain network visibility?

Why attend this webinar?
Witness how ADManager Plus allows IT administrators and technicians to manage AD objects easily and generate instant reports at the click of a button!
What's on the agenda?
360 degree user provisioning – AD, Exchange, Office 365, Skype for Business, and G Suite

Triggering insightful AD queries without scripting

Automating routine AD tasks for efficiency

Delegating AD management tasks to help desk and audit their actions

Streamlining AD operations using ticket-based approval-based workflow model

Why attend this webinar?
Security tools primarily focus on addressing threats that originate externally to the organization. However, when dealing with inside actors that have the knowledge of the company's security procedures and system vulnerabilities, it can be more challenging to safeguard the enterprise from insider threats compared to other forms of attacks. In this webinar, we will look into uncovering hidden risks within an organization, and implementing security measures to protect against such threats with the help of SIEM.
Agenda:
Types of insider threats: Malicious, negligent, and compromised

Real-life insider threat use cases

Forming a defense from within using a SIEM

Why attend this webinar?
Recent high-profile MFA bypass attacks on Uber, Reddit, and Twilio have been a wake-up call. Often, these attacks are the initial step of ransomware injections, privilege escalations, denial-of-service attacks, and more. While traditional MFA methods are no longer able to withstand the sophisticated techniques of bad actors, security professionals across the globe are forced to upgrade their MFA strategy.
In this webinar, we'll decode:
How the recent MFA bypass attacks worked

What the loopholes of traditional MFA are

Which 8 rules can make your MFA strategy attack-resistant
For more info about the webinars reach out to us by calling +35722256811 for Cyprus or +302109354833 for Greece.