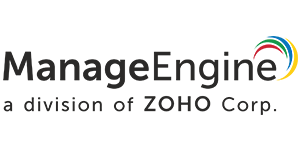 8th, 15th, 21st & 22nd of December 2021
Thought-leadership webinars

Why attend this webinar?

For the ADManager Plus team, 2021 has been a busy year. Our team has pulled out all the stops to introduce exciting features and enhancements aimed to make the lives of IT administrators simpler. However, our efforts are far from over. Before 2021 comes to a close, we have a couple more interesting updates to announce.
Join our webinar to up your identity management game, and get a sneak peek of what's coming next in ADManager Plus!
In this webinar, you'll learn about:
Top features and enhancements of ADManager Plus.

Tips and tricks to achieve that perfect identity management plan.

What's next in ADManager Plus.

Why attend this webinar?
Adversaries are always attempting to bring down organizations and steal sensitive data in new and sophisticated ways. In such a climate, security analysts must continuously look for ways to make their SIEM solution more powerful and able to detect new types of threats.
Join us in this webinar to find out about four essential capabilities of a SIEM solution that can bring about monumental impact to threat detection.
Agenda:
File integrity monitoring to protect data from unauthorized access.

User and entity behavior analytics (UEBA) to detect anomalies and prevent security incidents.

Threat intelligence to leverage collaborative knowledge and lower security risk.

Application auditing to uncover threats in IIS sites, MSSQL and other business critical applications.

Live demonstration of these capabilities in ManageEngine Log360.

Why attend this webinar?
Have you had the opportunity to try all features that ManageEngine ADSelfService Plus has to offer? If not, here is a great chance for you to get acquainted with the powerful, yet underrated features of our integrated Active Directory password self-service and single sign-on solution.
In this webinar, Sharada Murthy, our product expert, will explain in detail the important features of ADSelfService Plus which administrators might be missing out on.
In the webinar, our ManageEngine expert will cover:
Self-update of personal information.

System two-factor authentication.

Multi-factor authentication for OWA.

Updating cached credential.

Employee search.

Approval workflow for self-service.

Mail group subscription.

Why attend this webinar?
Active Directory (AD) is a crucial part of any organization, and any undesirable change could result in unplanned downtime and monetary loss. So, it's paramount to protect your AD against such disasters. Attend our exclusive webinar and learn how ADManager Plus will help you backup all changes in AD and recover AD objects without any hassles.
In this webinar, you'll learn how to:
Granularly backup all AD objects like users, groups, GPOs, OUs, Exchange attributes, computers, contacts, etc.

Recover your AD objects completely or granularly without restarting your domain controllers.

Avoid wasting storage space with incremental backups.

Restore individual attributes of AD objects to any of their backed-up states.

Why attend this webinar?
Witness first-hand how ManageEngine's ADAudit Plus can help you easily meet the security and compliance needs in your Windows Server environment.
Be a part of this live demo and learn how to:
Audit your Windows AD environment in real time, the easy way.

Identify the source of account lockouts.

Get real-time alerts via email whenever a configured AD change event occurs.

Audit every single change made to Group Policy Objects.

Fend off insider threats with User Behavior Analytics.

Monitor and report on Service Accounts in your AD environment.

Why watch this webinar?
Organizations worldwide are quickly jumping on the cloud bandwagon for cost savings. However, owing to many security implications associated with the cloud, most businesses prefer a hybrid IT environment, wherein their business-critical applications are still on-premises. In such discrete environments, it becomes increasingly difficult for the security teams to manage user identities, govern access to critical resources, enforce security, and ensure compliance with industry mandates. Using native tools to manage such tasks will only lead to more security risks in hybrid environments.
Join our in-house IAM expert, Sujith, for an insightful deep-dive on how a solid IAM strategy will help you plug the gaping security holes in your hybrid IT environment.
In this webinar, you'll learn how to:
Implement a foolproof hybrid identity and access management strategy.

Streamline your identity lifecycle management (ILM) process.

Automate routine identity-related tasks with a multi-tier, approval-based workflow.

Assign or delegate selected activities to non-administrative help desk users.

Perform full or incremental backups, and granular recovery of Active Directory objects.

Fortify your security stance with insights from over 200+ out-of-the-box, one-click reports on user logon, account and password status, and more.br

Why attend this webinar?
Event correlation should be a fundamental feature in SIEM solutions to detect threats from all sources across your organization in real time. Perfect event correlation will enable you to stitch together seemingly benign events as a potential threat. With event correlation, you can defend against threats such as brute force, ransomware, DDoS and cryptojacking.
What will be covered?
The importance of correlating events from across the network.

How correlation rules work under the hood.

Differences between prebuilt and custom correlation rules.

Why do you need custom correlation rules?

Three use cases and real life examples of threat detection with event correlation.

Using correlation rules in Log360 for effective defence.

Why attend this webinar?
Witness first-hand how our data visibility and security solution DataSecurity Plus will help you discover, monitor, and protect the sensitive data in your environment.
Be a part of this live demo and learn how to:
Monitor file integrity and gain visibility into all file accesses and changes.

Detect and respond to potential ransomware attacks and anomalous file activities.

Locate and analyze personal data (PII, PCI, and ePHI) to meet the stringent requirements of various compliance mandates.

Get insights on who has what permission over your critical files and folders.

Minimize the attack surface by managing inactive and junk data.

Prevent sensitive data leaks via USBs, email, and more.
Alternatively you may call +35722256811 in Cyprus and in Greece +302109340288 for more information.